Quick Info
Year

2015
Client

Derrick Santos
Maintained by

NE1 Media
Project Status

Complete
Project Details
Project Overview
A clean one page design was wanted for a resume based website.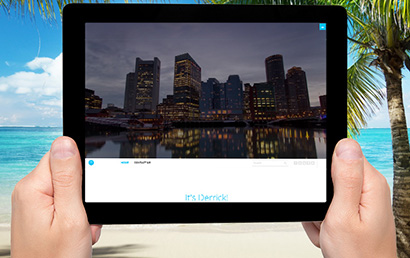 What We Did
We created a clean, easy to use one page design that showcased Derrick's resume in a dynamic way.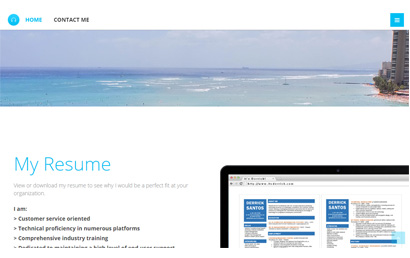 Responsive Design
The site was designed with mobile devices and tablets in mind, and responds to screen size to best display the website on any device.